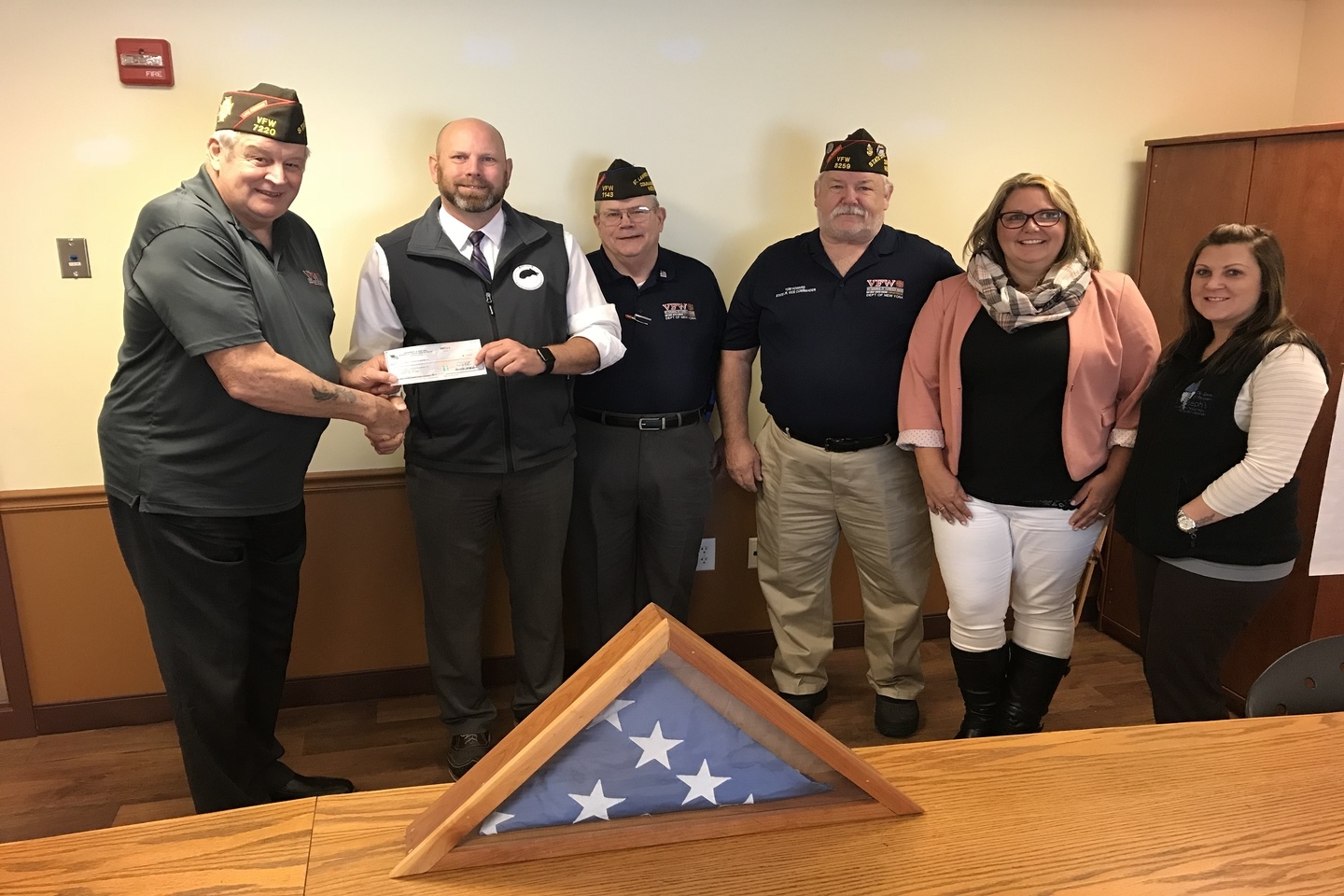 The Veterans of Foreign Wars Partner with St. Joseph's to Heal Warriors


Three members of the New York Department of the Veterans of Foreign Wars visited the Col. C. David Merkel, MD Veterans Program this week to present a generous contribution in recognition of St. Joseph's efforts to serve Veterans.

As Assistant Sergeant at Arms, Leslie Crossett shared, "The VFW has nine districts in New York, and each District Commander determines a Commander's Project to support. This year, we decided on St. Joseph's and your care for Veterans, particularly those who are homeless."

The VFW, which has been serving Veterans since the organization's founding in 1899, lives by the motto, "No one does more for Veterans".